Tasks Manager
Assign, monitor and analyze your team's productivity using a simplified tool. Boost employees' performance to the top.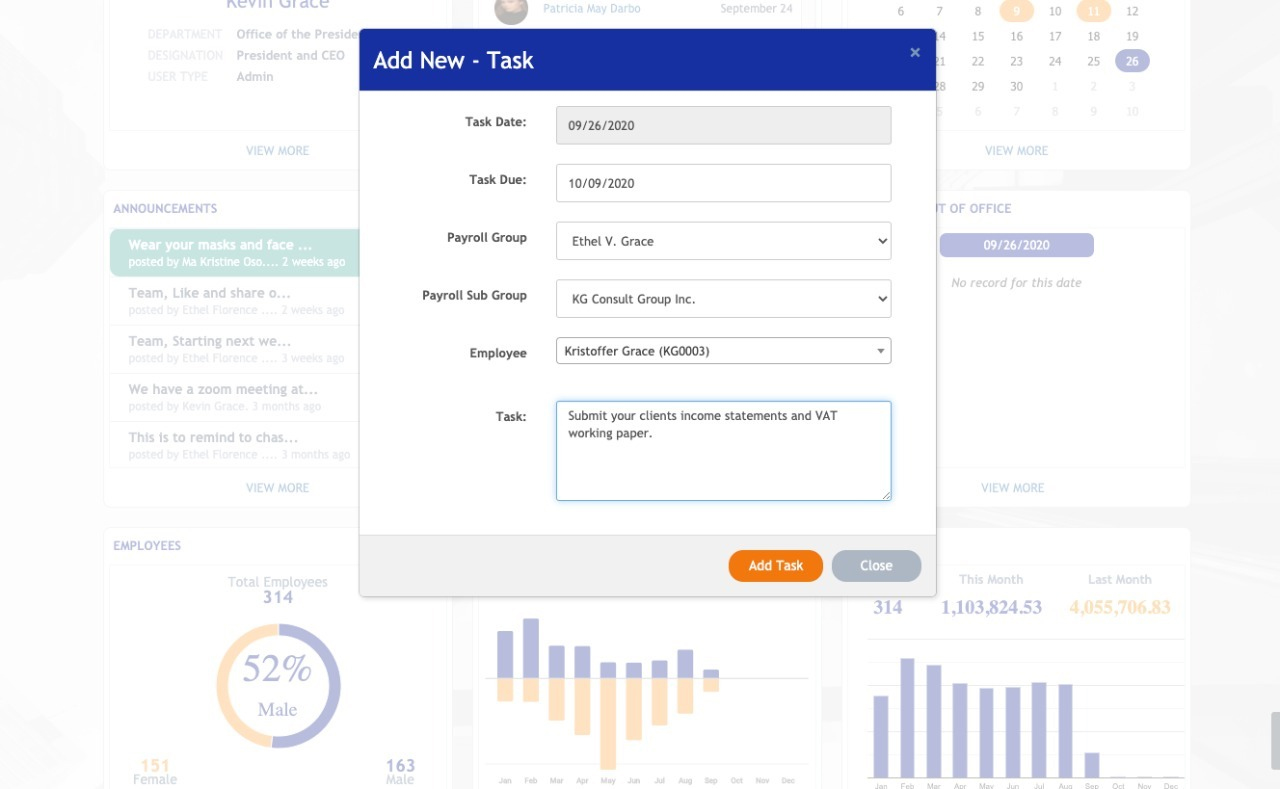 Practical and User Friendly
Create tasks and projects to your team with ease. Conveniently examine tasks history and be well-guided during employees' performance evaluation. System's interface is absolutely simple and easy to navigate.
Set Due Date 
Put clear timeline on your project to avoid delays. Adjust date quickly if necessary.
Edit Task and Re-Task
Supervisors and managers can edit pending tasks to reflect any changes needed. Re-task the previously categorized as completed and put comments to improve or correct the output.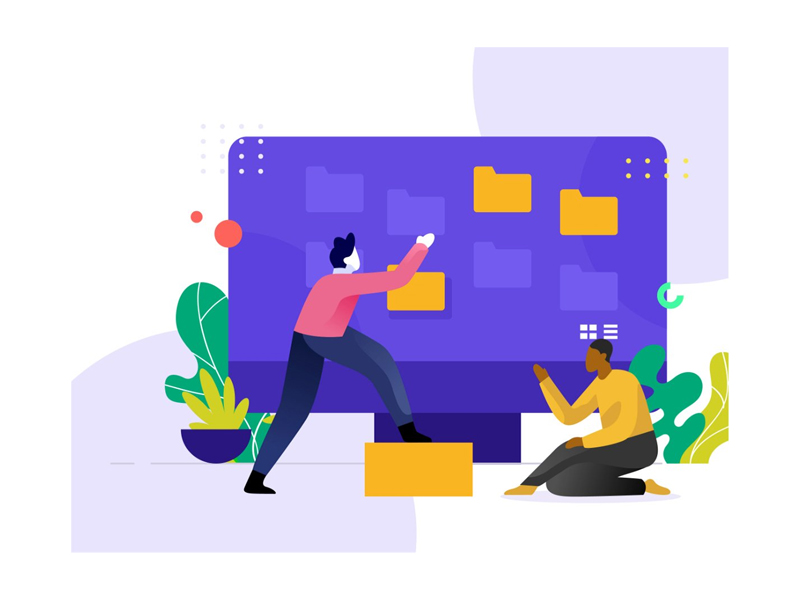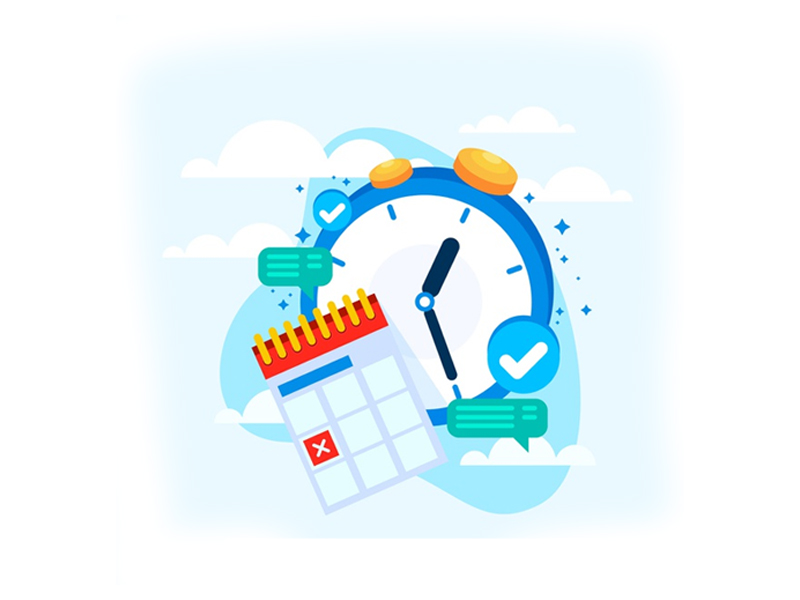 Automated Reminder
All tasks are visible from the dashboard. If still pending 3 days prior to the due date, that specific task will be highlighted to catch the attention of the employee. Reminder will also continuously pop-up every day in the center of the screen until the task is moved to finish. Never to miss any deadlines with PayrollChief.
Let's make it easy with PayrollChief
Your Trusted Payroll Ally!